MIAMI THIRD-PARTY INJURY CLAIM LAWYERS
Miami Work Injury Liability Attorneys
Miami Third-Party Injury Claim Attorneys
Third-party injury claims can arise for any number of reasons. For example, if you work as a pizza delivery driver and are rear-ended by a commercial truck in the course of making your deliveries, you could file a workers' compensation claim involving your pizza shop as well as pursue the truck driver or truck company in a personal injury lawsuit.
The attorneys at Law offices of Juan Lucas Alvarez handle all varieties of third- party claims in Miami and throughout South Florida, including those stemming from:
Defective Products
Car accidents
Equipment malfunctions
Lack of safety protections
OSHA violations
Unsafe premises
As your cases progress through the legal system, you can rely on Law offices of Juan Lucas Alvarez for timely updates, easy access and answers to your questions. We share your goals and will never sacrifice the personal service you deserve during this challenging time.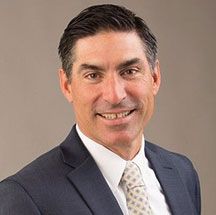 Juan Lucas
jla@juanlucaslaw.com

305-442-7375