How to File for Workers' Compensation Benefits in Miami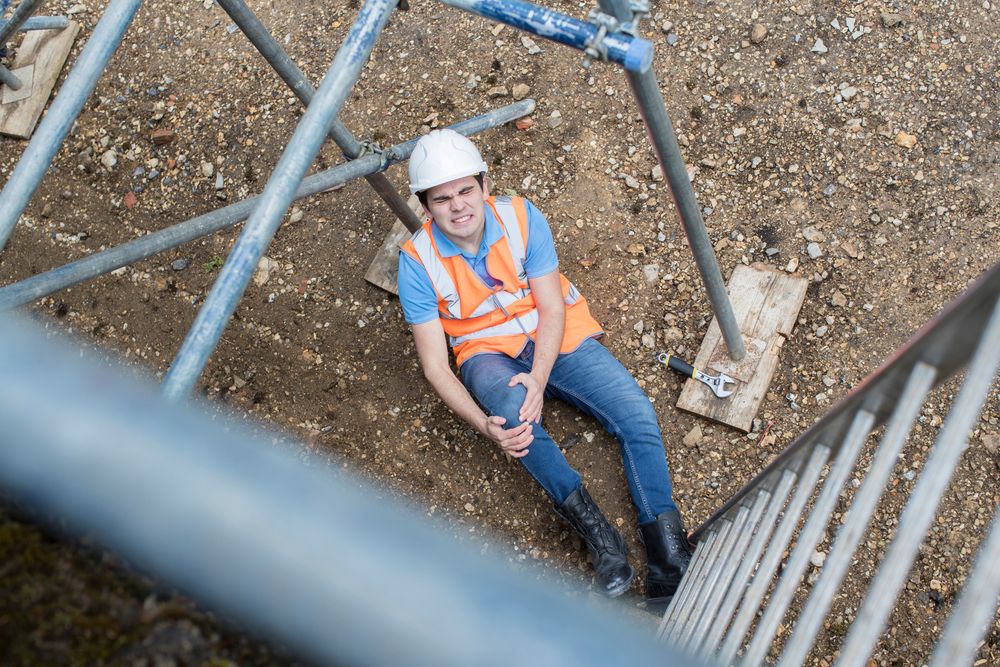 Accidents and injuries can occur at any time, and often when we least expect them. If you work in a high risk work environment, it can be advantageous to understand workers' compensation benefits, so you can be prepared, before an accident arises. Today, we're going to talk about what workers' compensation benefits are, and instances in which you might be eligible for them.
Workers' compensation benefits are available in certain circumstances to individuals who become sick or injured while undertaking their normal jobs, and they are provided as a type of insurance taken out by many employers. Designed to compensate for loss of wages and medical bills, workers' comp benefits are payable to employees, in lieu of pursuing a negligence claim against the employer.
Types of worker's compensation benefits
There are several different types of workers' compensation benefits. The type and amount of benefits you are entitled to will depend on the severity of the injury or illness you have suffered, and the long-term impact it is expected to have on your life. The most common benefits include:
Medical care. One of the most common workers' compensation benefits, this includes financial compensation for medical bills, including diagnostics, medications, and aids, such as: walking frames or crutches. However, the benefit cannot usually be applied to expenses incurred as a result of experimental or homeopathic remedies.
Rehabilitation. If your injury or illness has been severe, you may require an extensive period of rehabilitation to help you get back to your normal routine. In most cases, your rehabilitation will be paid out by workers' compensation benefits.
Disability. If your injury or illness has made it impossible to return to work, you may be eligible for disability benefits. These are awarded either as regular payments or a one-off sum. These are designed to help you through the financial hardship you may experience as a result of being out of work.
Death benefits. If you are pursuing a claim on behalf of a loved one who has died in the course of their duty at work, you may be able to receive their death benefit. Funeral and burial expenses are normally always covered with this type of benefit, but the additional lump sum is paid by way of compensation for the workers' loss of earnings.
How to file for workers' compensation benefits
Here is our guide to filing for worker's compensation benefits.
File your claim as soon as possible
The most important thing to remember about workers' compensation is to file your claim as soon as possible after receiving your injury or becoming ill. The majority of people who delay making a claim will find that their case is immediately rejected by the insurer. These people are then forced to pursue an appeal.

The law states that you must report the accident or injury within 30 days of your knowledge of it, or within 30 days of your doctor diagnosing you with a work-related injury.
Get medical help from an approved doctor or hospital
In the event of an injury, you might be tempted to go to any available medical provider. However, you must be seen by a doctor that is authorized by your employer or by the insurance company. In cases of medical emergencies, where there is no time to find out which doctor you should see, get to the emergency room as soon as possible, while also immediately letting your employer know what has happened.
When you see the doctor, you should:
give him or her a detailed account of the events that led up to the accident or injury.
answer all questions that your doctor may have about past or current medical problems.
discuss with the doctor whether or not you are able to return to work. If your doctor says that you cannot return to work in the same capacity, you will need to get instructions from him as to what you can and cannot do.
Stay in contact with your employer
Ideally, you should get in contact with your employer as soon as you leave your doctor's office, to keep them in the loop on what diagnosis and/or recommendations the doctor has made. If you are incapacitated, and you are unable to call the employer yourself, you should have someone call for you.
Depending on the extent of your illness or injury, you may need to undergo a period of rehabilitation that requires you to remain out of work. If this is the case, you should still make the effort to stay in regular communication with your employer, and keep them informed of the progress of your recovery.
Hire a workers' comp attorney
The best thing that you can do to prepare for filing for workers' compensation benefits is to hire an experienced attorney. Since the process of making a claim can be lengthy and stressful, there is often a lot of evidence to be submitted and red tape involved. A workers' compensation attorney can handle your claim on your behalf, removing the stress and strain and allowing you to focus on making a full recovery.
If you would like to find out more about workers' compensation benefits, or if you would like to see if you have an eligible claim, please do not hesitate to get in touch with our experienced workers' comp attorney at Juan Lucas Alvarez, P.A. in Coral Gables, FL. Call us today at 786-802-0300.